2020 Jeep Grand Cherokee Trackhawk

ADRENALINE UNLEASHED
The Trackhawk® isn't just a looker; under the hood, it's a top-notch performer. Accelerating 0-60 mph in 3.5 seconds, Trackhawk
boasts a Supercharged 6.2L V8 engine which powers up with a Launch Control and Torque Reserve System that also delivers a
spectacular 11.6-second quarter-mile time.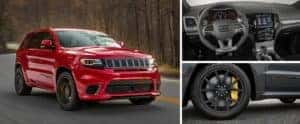 HIGH-PERFORMANCE DETAILS
Inspired by the track and engineered to excite, the 2020 Jeep® Grand Cherokee Trackhawk® is packed with high-performance features that will accelerate more than just your pulse.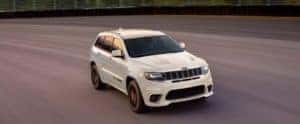 A cold-air scoop hidden in the lower front fascia of the 2020 Jeep® Grand Cherokee Trackhawk® brings air flow to the Supercharged 6.2L V8 engine.
Launch Control
Standard Launch Control on Trackhawk® optimizes track performance for a textbook launch and consistent straight-line acceleration.
High Performance Brembo Brakes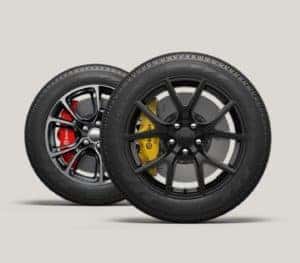 High-performance Brembo Brakes come with 15.75-inch slotted rotors. They also include six-piston front brake calipers.
Quadra-Trac® Active On-Demand 4×4 System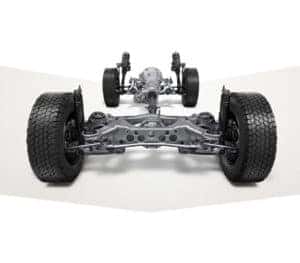 This advanced 4×4 system provides exceptional driving performance in almost any driving condition and is engineered to handle massive amounts of horsepower and torque.
Performance Pages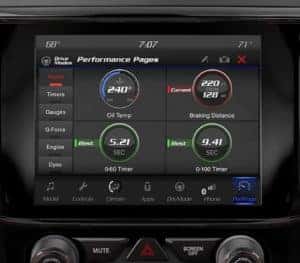 Find out how much G-force you're creating, check fluid and pressure gauges and record performance stats like 0-60 times, all on your Uconnect® touchscreen.

Disclosures:
(2) When properly equipped. See dealer for details.